Normal is Broken
My new essay, Normal is Broken, is making the rounds on social media (and triggering a few people). These two seemed to like it: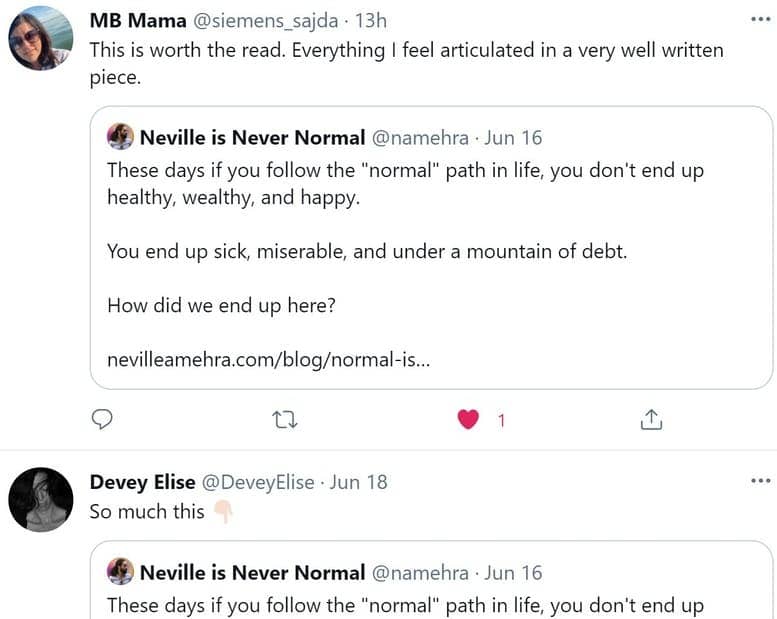 You can read it here and decide for yourself if you agree, or not.
My First Salon
On July 15th I'm hosting my first Interintellect Salon. Here's a quick description of the Interintellect and their salons, in case you're not familiar:Every day, we come together from across the globe to talk about philosophy and science, art and technology, finance and history, religion and music…Our salons are live, unrecorded, evening-length discussions that our community ensures are patient, thought-provoking and fun.
Sounds fun, right?
The topic for my first salon is, Cultivating Creativity: Where Do Ideas Come From?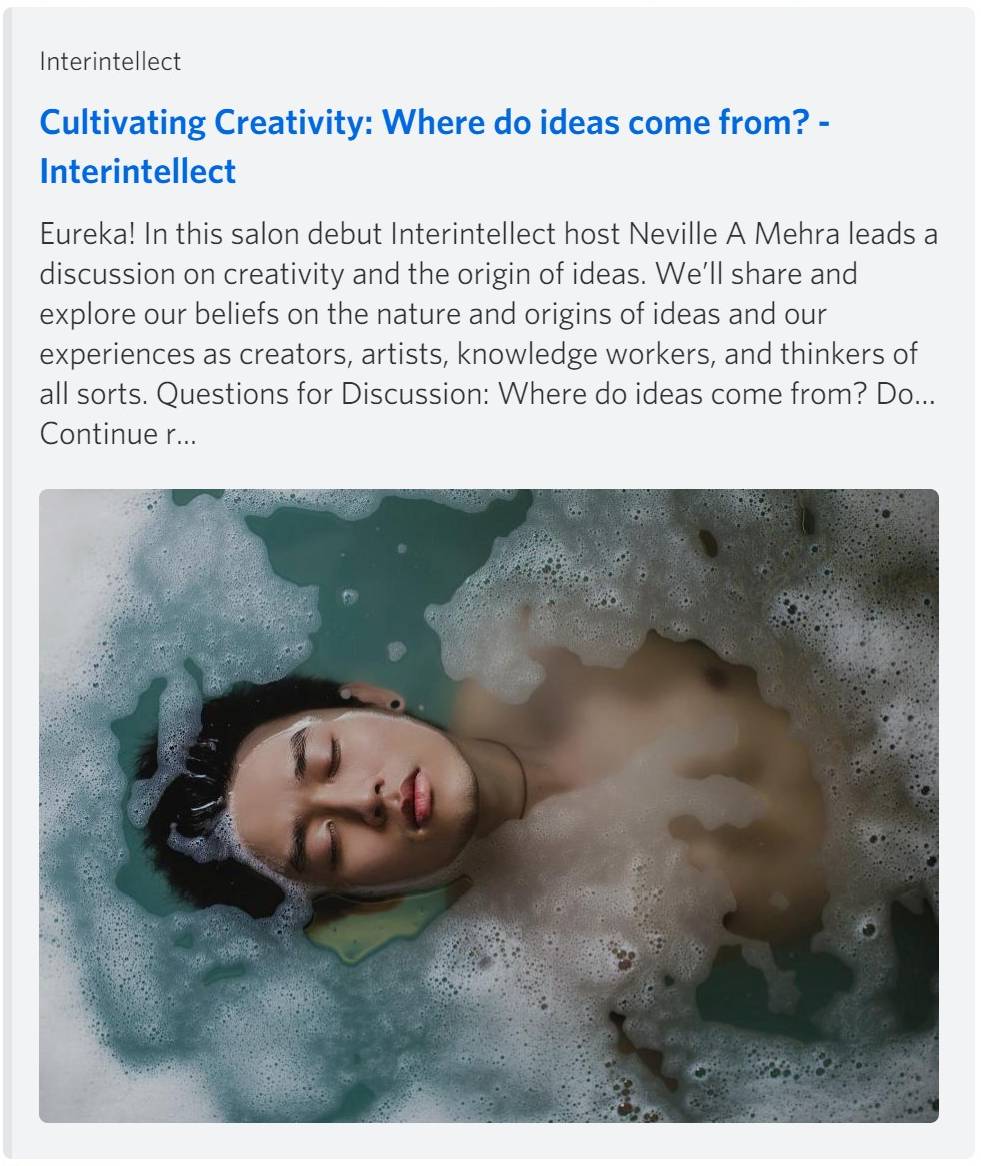 We'll share our beliefs on the nature of ideas and our experiences as creators, artists, knowledge workers, and thinkers of all sorts. And we'll discuss questions like these:
Where do ideas come from?
Do ideas exist in some physical form?
Do we share a collective consciousness?
When and where do you have your best ideas?
What can we do to have more good ideas?
There's no prerequisite knowledge or membership required. Salons are open to the public (but you do need to register in advance).
Wanna join? You can find all of the details and tickets here.
That's all for now!