I took a little break from recording new episodes of the Never Normal podcast over the summer. In the meantime, I've swapped seats and been the subject of a few interviews recently.
"When it rains it pours" as they say…
I did an interview for Arianna Huffington's Thrive Global community about the process of becoming a digital nomad.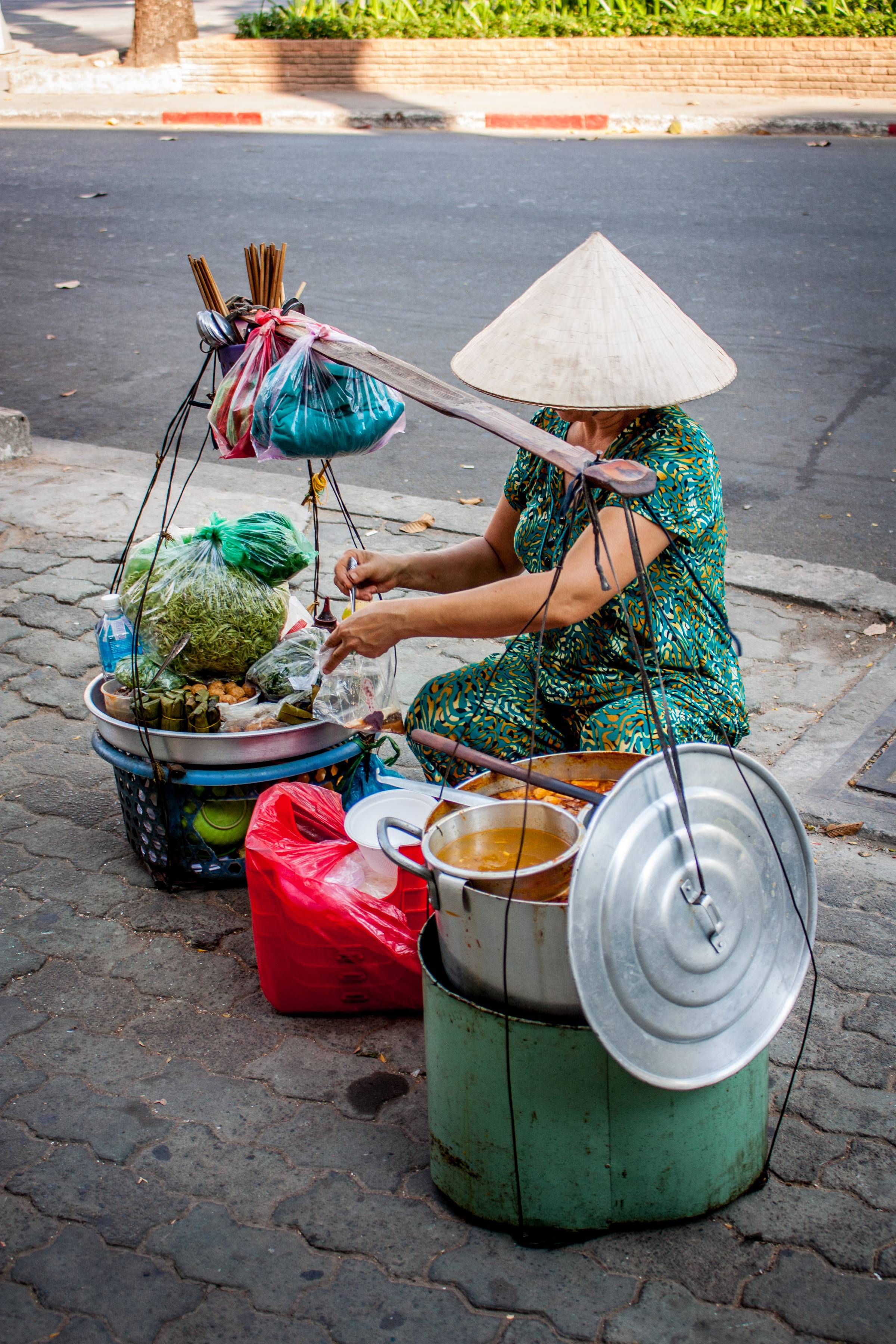 I thought this was an interesting question that doesn't get asked very often:
​
"Has any aspect of the lifestyle and career been easier than expected? Is there anything that you thought would be difficult but, in reality, hasn't been?"
Any guesses what I said? The photo above is an obscure hint…
You can find my answer and the rest of that interview here.
I also did an interview with Lauren for Freedom is Everything (love that title!). We ended up covering so much territory that the interview includes a table contents: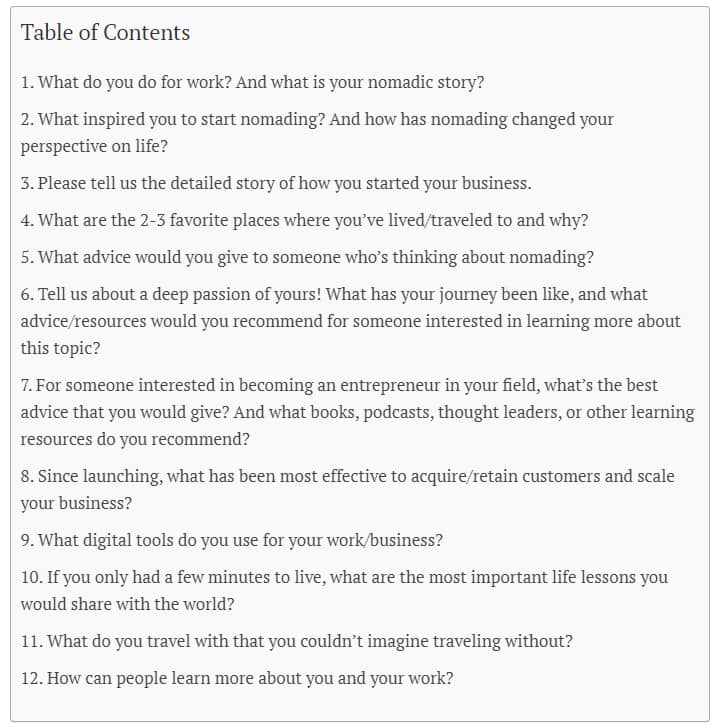 Making a Racket
​Great things are said to come in threes… I also had a fun conversation with Reddy (that's this guy 👇)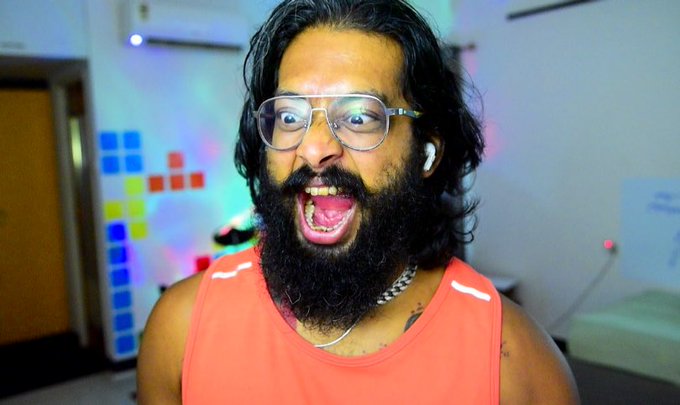 We talked about Quality Questions — where the idea came from, what we've learned so far, and what's coming next.
We recorded the conversation using Racket, a new and very simple/lightweight service for making what amount to mini-podcasts (audio only, up to nine minutes in length).
​
I really enjoyed the format. It's all "meat", no filler. And Racket makes it very easy to publish and share. No need for editing and post-production.
You can listen here.
Where Do Great Ideas Come From?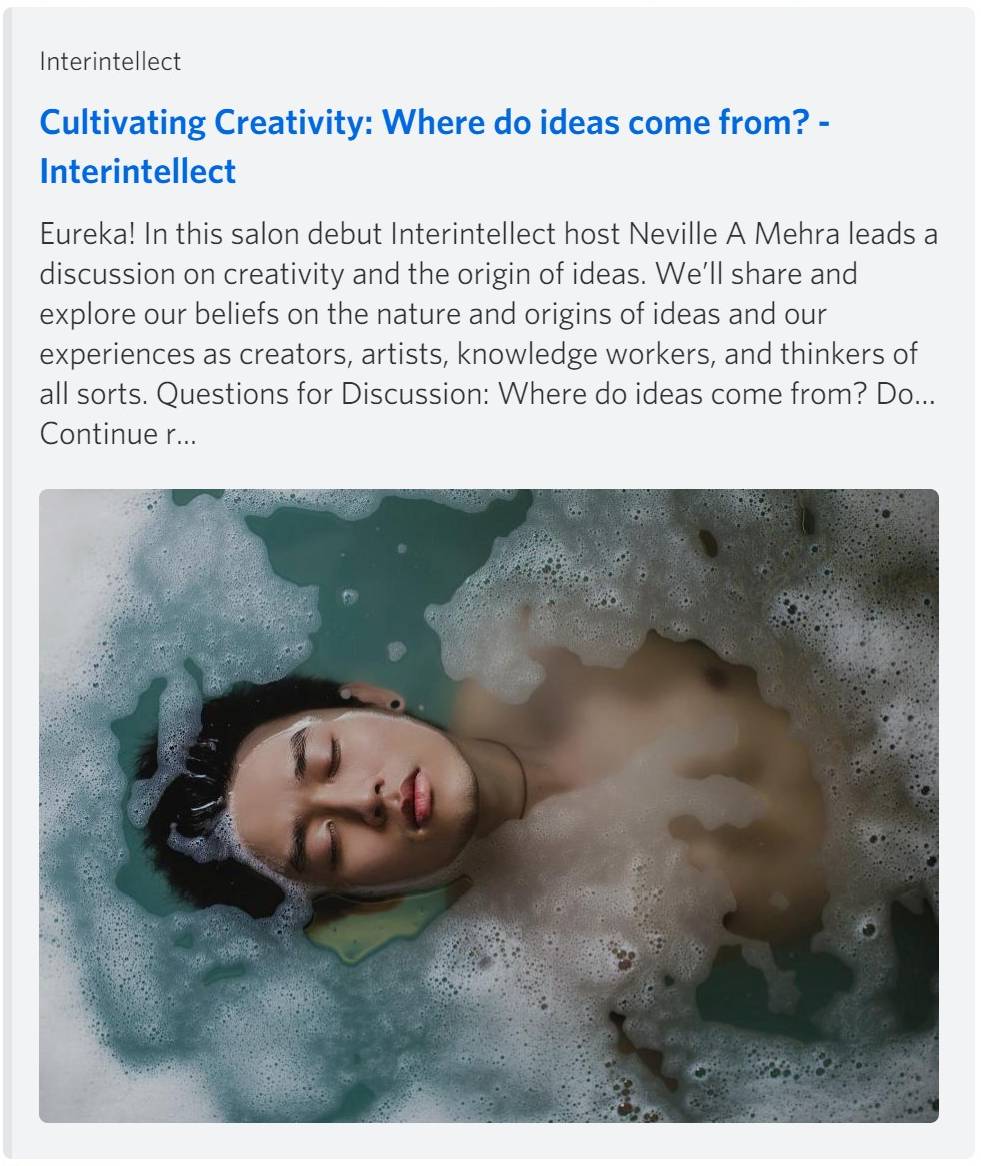 ​Reminder – This Thursday, July 15th, I'm hosting an Interintellect salon (aka a live, evening-length discussion on Zoom that is not recorded) on Cultivating Creativity: Where Do Ideas Come From?​
There's no prerequisite knowledge or membership required. Salons are open to the public (but you do need to register in advance).
You can find all of the details and tickets here.