​
Hola from sunny Valencia 🌞
Last week I wrote about home-as-a-service and living in Airbnbs full-time.
This week I've got a new episode of my Never Normal podcast with guest Jonathan Hillis, founder of Creator Cabins and the Cabin DAO.
Prior to founding Creator Cabins, Jon was Director of Product, Shoppers, and Marketplace at Instacart, where during the pandemic, he grew their workforce of shoppers 500%. 🤯
All of this gives Jon some unique insights into both the creator and gig economies, crypto, and where are all of this is heading.
He also recently published an excellent essay on the history of centralization and decentralization cycles in Western Civilization that we discuss in detail in the episode.
​You can find this episode of Never Normal, plus show notes, links to everything we discussed, and a transcript here.
After we recorded, Jon and the Cabin DAO were featured in a New Yorker article about DAO's:
The group created a token, which it sold to crowdfund a budget, and allowed the token holders to vote on who would be granted residencies. One attendee, Julian Weisser, later helped create ConstitutionDAO while staying at the cabin.

There are now around two hundred and eighty token holders able to vote on Cabin's future. Hillis described the organization as a "decentralized city," aiming to build spaces around the world and connect them through digital tools.
Jon and the Cabin DAO are not the only ones building a new city…
Startup Cities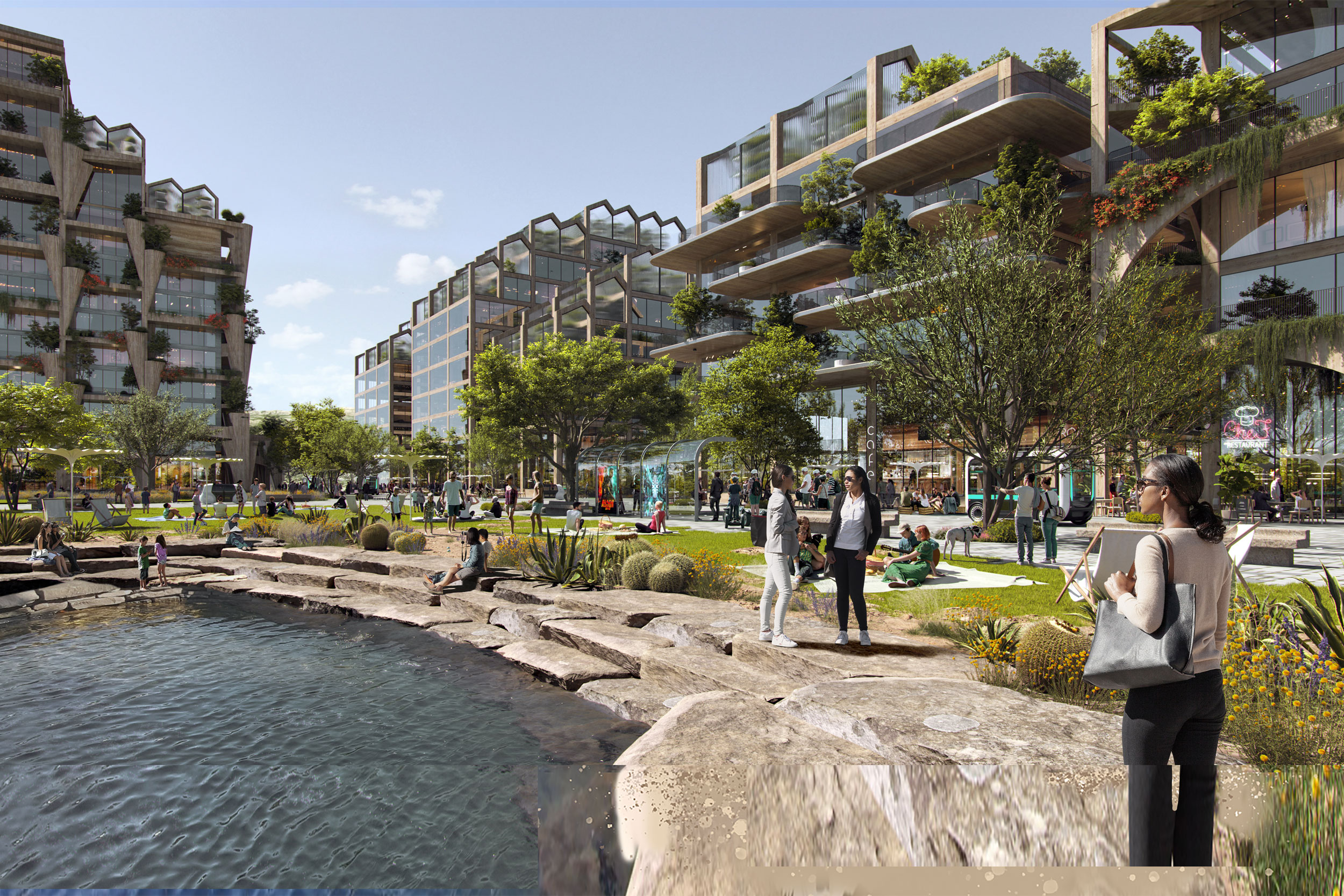 ​I've mentioned startup cities like Telosa before. Now it looks like tech entrepreneurs building new cities is becoming a trend:
Silicon Valley is now in the business of building cities. Everywhere you look, founders are launching efforts to build new communities and entirely new cities.

Culdesac, a company building a1,000 resident walkable community in Tempe, Arizona, co-founded by Y Combinator alumnus Ryan Johnson, just announced a $30 million Series A raise. Jet.com founder and Walmart eCommerce executive Marc Lore is planning to build Telosa, a 5 million resident city of the future somewhere in the American West.

Before he builds a city on Mars, Elon Musk is building a city in Texas around the SpaceX launch site. Silicon Valley is enthralled with Próspera, a new city focused partly on the remote work economy, located on the Honduran island of Roatán.
I find all of this exciting and inspiring, but realistically, building a new city is a huge, ambitious project and it's going to take a long time. Fortunately, if you don't like the place you live, you don't have to build a new city…
Just Find a Place You Love
Spending time in a place that you love — a place the gives you energy instead of draining it —has to be one of the most underrated "life hacks".
I just got off the phone with a friend and fellow digital nomad who is based in Phuket, Thailand at the moment. He was telling me that his company is thriving and he's in the process of raising capital for a new venture.
"It's all happening at once" and he's "working non-stop", but he said he doesn't feel stressed.
"Why not?", I asked.
"Because I'm staring at the ocean while I work. And whenever I want I can take break and go for a walk on the beach for 20 minutes with my girlfriend" (also helps that he's doing work he loves and finds meaningful).
Want to Become a Digital Nomad Too?
I'm planning to offer a live, online course on becoming a digital nomad soon. I'll be teaching how to take your life on the road and experience the best the world has to offer.
What questions do you have about becoming a digital nomad? I want to make sure I address them all in the course.
Take a moment now and send me any questions you have and I'll send you a private discount when the course goes live as a special 'thank you'.
Lightning Round ⚡
A few quick posts from social media that I want to share with you.
I love this post from Visualize Value on Instagram – clever and concise as always:
​
And a related thought from me on Twitter:
​That's all for this week. More soon!
Not a subscriber?
I write occasional emails to share what I'm thinking, learning, and doing. It's all related to the idea of breaking free from the "default plan" in life.
Want to learn along with me? Join my Never Normal Newsletter: