Last week I wrote about Antiwork, the YOLO Economy, Time Millionaires and shared my interview with Paul Millerd.
Ditching the Default Plan
The common thread is that people are asking: Why should we devote the majority of our time, during the best decades of our lives to work that:
a) we don't find meaningful
b) undervalues our capabilities and creativity
c) no longer provides certainty for the future, and
d) interferes with our ability to enjoy life outside work
You've heard all of this from me before, but I'm not "antiwork" at all.
Ideally, we can all find ways of working that allow us to "give our gifts" and maximize our contributions to the world, bring us joy and meaning, and don't detract from our ability to enjoy life outside of work.
​
A Ridiculous Fantasy?
If that all sounds too idealistic or unrealistic, then meet Rob Dyrdek.
Up until a couple of weeks ago, I only knew of Rob as a former pro skateboarder and that guy on MTV 24/7.
Then I listened to this interview of Rob:
I. Was. Blown. Away. And apparently I'm not the only one:
Turns out Rob isn't just the host of Ridiculousness. He owns the production company behind it, and 60% of the shows on MTV.
Or at least, he did.
Rob sold his production company for well over $100 million dollars. But Rob's not just some one-hit-wonder celebrity who got lucky.
Quite the opposite — he's built a machine for cranking out hits:
​Dyrdek Machine is a venture creation studio that manufactures amazing companies by systematically fusing art, science, and magic.
​
We provide expertise, capital, and amplification to visionary entrepreneurs destined to impact the world.
​
​Since launching in 2016, Dyrdek Machine has created 15 brands — 5 have exited for a combined $450M.
In the interview above, Rob outlines how his "machine" works, how he reinvests profits and creates new ventures.
I was so amazed after listening to Rob on MFM that I went down a rabbit hole, looking for more interviews and content from Rob (he's got his own podcast and a YouTube channel all about the Dyrdek Machine).
What impresses me most is how intentional Rob is about his business and his life. He's not sacrificing one for other.
Here's Rob with Jay Shetty talking about how he "defends his happiness":
He's constantly optimizing all aspects of his life for maximum happiness and overall wellbeing — eliminating things that don't serve him (alcohol, toxic business relationships, and work he doesn't enjoy doing) and making sure that the way he spends his time reflects his stated priorities.
Rob systematically divides his day (30% sleep, 30% work, 30% family, and 10% fitness). He uses a custom made Google Calendar plugin to keep track of it all.
Rob Dyrdek is so dialed in, he's like Tim Ferriss squared. (Who knew?)
He's also shooting to the top of my list of the mentors I can model.
​
Coming Soon – Never Normal Interview w/ Kevin Maguire
I just recorded a new episode of Never Normal with Kevin Maguire, the brains behind QuickHatch and The New Fatherhood. I'll be sure to send you a link as soon as it's edited and posted online.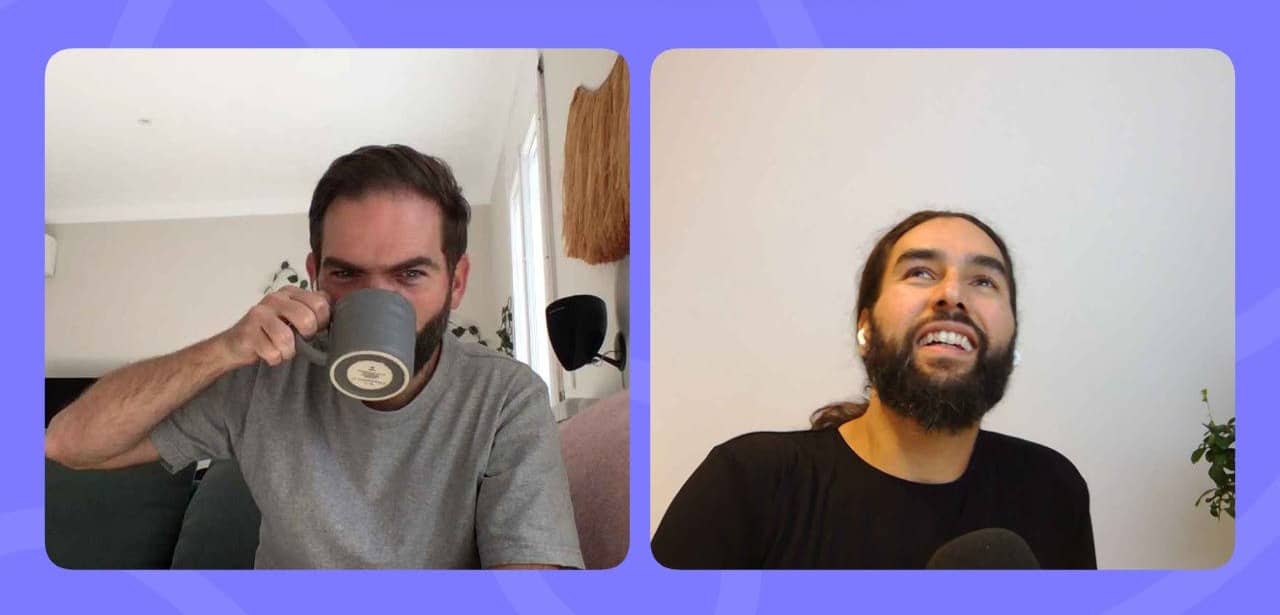 Kevin's work first caught my eye a couple of months ago when he wrote a mini guide on How to choose where to live. In it, Kevin explains how and why he and his family decided to settle in Barcelona, having previously lived in London and the SF Bay Area.
My wife and I went through a very similar decision process ourselves in 2019, before our daughter was born. I suspect that, given the rise of remote work and all of the trends I wrote about last week, many more people will be making similar decisions soon.
That's all for this week. More soon!
Not a subscriber?
I write occasional emails to share what I'm thinking, learning, and doing. It's all related to the idea of breaking free from the "default plan" in life.
Want to learn along with me? Join my Never Normal Newsletter: