I just wrapped up the 2019 edition of the Nomad City conference in Las Palmas de Gran Canaria.
I had the honor of sharing the stage here with other digital nomads and remote work advocates, including representatives from companies like Microsoft and Automattic (the people behind WordPress.com).
After three days of workshops, keynotes, and a BarCamp-style "unconference", I left filled with even more energy and excitement about this movement.
Now is the perfect time to become a remote worker or digital nomad
Let me tell you why…
Remote work, or "telecommuting" as it was once known, used to mean sacrificing productivity and having to put up with slow VPN connections and awkward conference lines with the sound quality of a fast food drive through.
These days, many of us use the exact same technologies whether we are in the office or not. Services like Slack, BaseCamp, Zoom, and DropBox, are cloud-based and work well wherever we are. As a result, many jobs that have been traditionally done in corporate offices, can now be done remotely from anywhere in the world with an internet connection.
This is a unique moment in history. You can now have a New York, San Francisco, or London job, without having to live in New York, San Francisco, or London. This is going to disrupt and change entire economies, but most people (and politicians) haven't figured it out yet. In the meantime, you get to reap all the benefits.
Remote work is good for business
If there's one thing I took away from the conference this past week, it is the idea that remote work is good for business. Many people seem to think that being able to work remotely is a concession from the employer to the employee… That your boss is doing you a favor if they let you work remotely. This is wrong!
Remote work benefits business! The best businesses have already figured this out and are actively hiring remote workers. Automattic, the people behind WordPress.com, describe themselves as "a distributed company with 1,146 Automatticians in 72 countries speaking 92 different languages" and they see this as a huge competitive advantage.
Other companies shut down for the day at 5 or 6 PM, but Automattic is always on. That doesn't mean that they burn out their employees though. In addition to being fully-remote, they also offer an open vacation policy (no set number of days per year), paid sabbaticals, and "encourage all employees to take the time they need for vacation, to pursue their own interests, to stay healthy, and to spend time with friends and family."
Automattic may be at the forefront of the remote work revolution, but they're certainly not alone. Check out this slide from Laurel Farrer of the Remote Work Association (part of her Nomad City 2019 keynote presentation on "The State of Remote Work in 2019") showing a fraction of the many companies that have embraced remote work so far:
Businesses with remote teams are not only saving money on rent and other office-related costs, they are also able to hire from a much, much larger talent pool.
If a business is based in the SF Bay Area, and they require their employees to work from the office, then they can only hire people who already live in (or are willing to move to) the Bay Area. Imagine how much competition there is for good software developers in the Bay Area (meanwhile Twitter is full of tech workers complaining about the high cost of living, high crime rates, and low quality life in SF).
…but if the company embraces remote work, then they can hire from anywhere! After all, what are the odds that the best person in the world for a given job just happens to live within commuting distance of that company's office?
Businesses aren't the only ones who are jumping on the remote work bandwagon though…
Governments are starting to realize the benefits of remote work too
In the past, if a local government wanted to add more jobs to their city, the standard plan was to try to woo big business with tax breaks and other incentives. See: Amazon's HQ2 and the ongoing Foxconn-Wisconsin saga (the subsidies from Wisconsin to Foxconn are said to work out to $172,000 to $290,000 per job).
Now, in the age of remote work, some cities and states are taking a different approach. Instead of luring the big businesses, they are aiming to attract the workers themselves.
It was actually here in Las Palmas that I saw this for the first time. Rather than chasing away remote workers and digital nomads by raiding coworking spaces, representatives from the Las Palmas city government took the stage at the very first Nomad City in 2016 to roll out the proverbial welcome mat.
They pitched us, an audience of remote workers and digital nomads who have the freedom to be able to work from anywhere, on why we should work from Las Palmas. With perfect weather year-round, fast internet, a stable government, great healthcare, and a reasonable cost of living, it's not a hard sale to make.
Now some cities and states have started upping the stakes…
Vermont offers a "Remote Worker Grant" of $10,000 to remote workers who move to the state. Tulsa Remote offers $10,000 and free coworking to remote workers who relocate to Tulsa, Oklahoma. They also do a pretty impressive job of selling Tulsa as a great place to live on their website. I had a chance to chat with the program's Executive Director, Aaron Bolzle, this past week. He told me that they received over 10,000 applications for the first 100 slots in the program!
In Sicily, they are giving away free houses (plus over $1,000 to couples who move there and have children) in a bid to keep small towns alive.
These subsidies attract lots of attention, but the real innovation here is that cities and states are starting to compete with each other to attract new residents. And digital nomads and remote workers are the people who are in the best position to take advantage.
On most days, working remotely — sitting alone in a room in front of a computer — can make you feel like you're the only one in the world. Like no one else has figured this out yet. But after the conference last week, after seeing all of the businesses that run remote, the remote jobs available, and the subsidies that cities are offering remote workers, I left with a very different feeling….
Remote work is going mainstream
Some people are going as far as saying that offices will be obsolete by 2030. That might sound a bit extreme, but it is fair to say that most knowledge workers would prefer the flexibility of being able to work remotely.
I disagree that offices will be obsolete anytime soon though. As much as I believe in and advocate for the benefits of remote work, I understand that it's not for everyone.
Remote work is results oriented. There is an understanding that, as remote workers, we are being paid to get the job done, not to show up and fill a seat. That means taking more ownership and accountability. Again, not for everyone.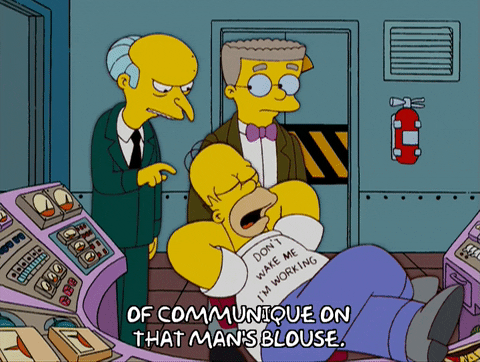 But the most desirable jobs will be remote jobs. Actually, they already are:
Zapier recently commissioned a survey conducted online by The Harris Poll among over 880 U.S. knowledge workers (those who primarily work in a professional setting and use a computer as part of their job) and found that 95 percent of U.S. knowledge workers want to work remotely.
And as more and more companies embrace remote work, especially in the technology sector, being able to work remotely will be seen as an important skill. Or perhaps more accurately, as an important signal. Kind of like the way many employers look at university degrees today ("we don't really care about what they studied, but the fact that they graduated shows us that they are capable of sticking to something and getting it done").
Those people who don't have remote work experience may start to feel like they are being left behind.
So where does all of this leave you? Do you work remotely now? Would you like to?
What if you never had to go to work again?
Office Escape Plan is my program for people who want to break free from the daily grind of commuting to a cubicle and start living life on their terms instead. Join me and I will walk you through a step-by-step process for creating your very own Office Escape Plan. In this course, we will cover:
The most important thing you must do to escape
What a successful Office Escape Plan looks like
The best careers for digital nomads and remote workers
How to convert a "stuck-at-the-office job" into a remote job
How to find a new remote job that you can do from home… anywhere in the world
How to quit your job and triple your hourly pay
Turning your plan into reality: How to take action and make it happen
Enter your email address below and I will notify you as soon as a spot opens up for you to join.